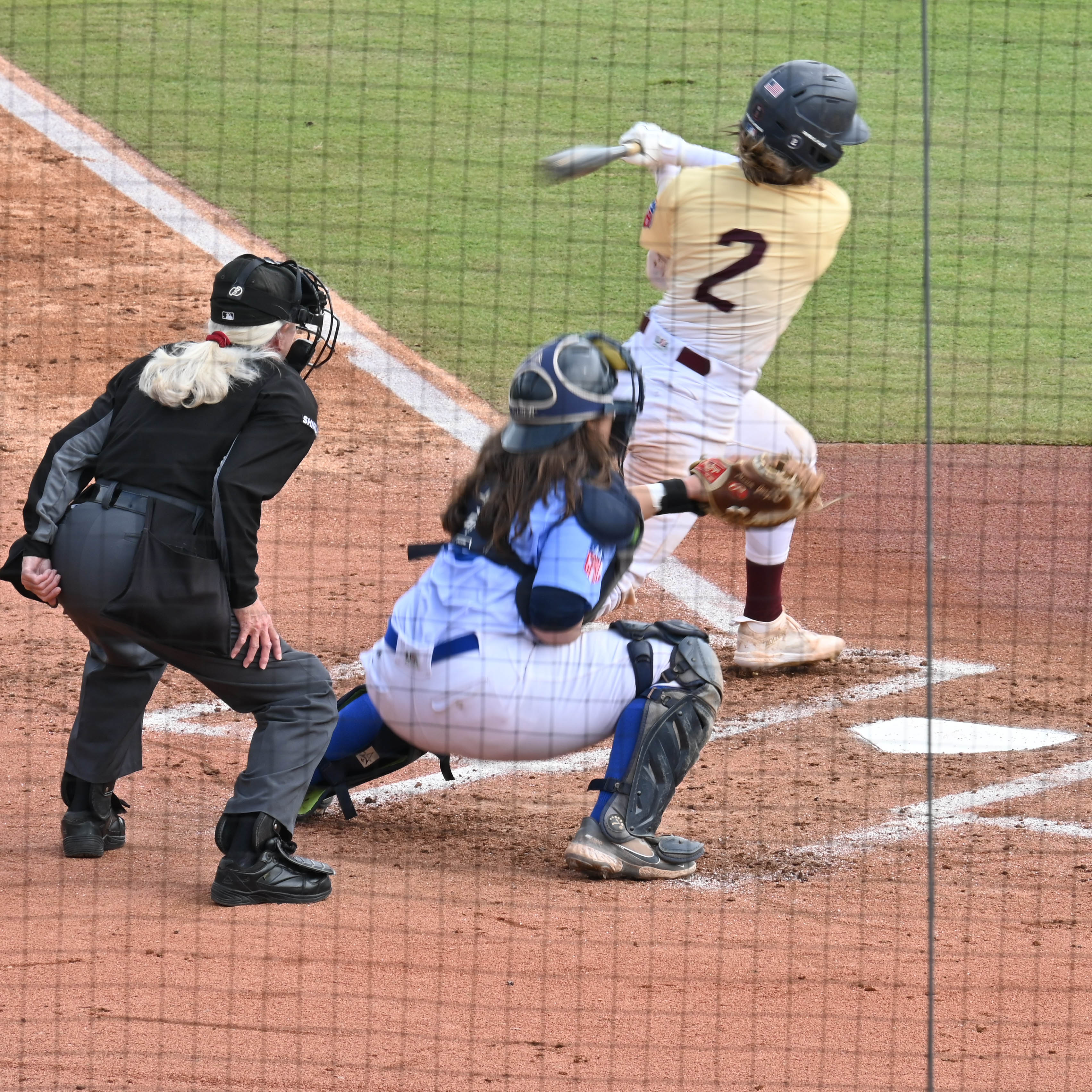 Tournament Action
From November 19 to 22nd 2022, more than 40 of the top women's baseball players from the United States and a handful of players from several other countries gathered for the inaugural All American Women's Baseball Classic in Sarasota, Florida. The beautiful Ed Smith Stadium, spring training home of the Baltimore Orioles, was the spot to see fantastic baseball action and players who love the game.
The event was made possible thanks to generous sponsors including PresentingSponsor Rainbow Sandals and Legacy Sponsor Wrigley Media and many dedicated volunteers. The event was organized by American Girls Baseball (AGB) a non-profit subsidiary of the All American Girls Professional Baseball League Players Association(AAGPBL-PA).
Four teams competed, each representing one of the original AAGPBL 1943 teams. The fantastic players were joined on the field by a professional all-female umpireing crew.
On day one the Peaches won a tight game in extra innings 6 - 5 over the Blue Sox. The second game featured back and forth lead changes with the Comets coming out ahead in 12 - 11 over the Belles.
On day two, two five inning games were fit into the tight window allowed by the weather. In the first game the Comets beat the Blue Sox 4 - 2. In the second game the Peaches shut out the Belles 2 - 0.
Day three had great weather for baseball and once the fields dried out the Belles beat the Blue Sox in a close one 5 - 4 game. Then in a championship game preview, the Peaches outlasted the Comets.
Tuesday was a great day for a Championship game. The ceremonial first pitch was thrown by Misdee Wrigley Miller, who's grandfather Philip K. Wrigley, founded the AAGPBL in 1943. The Comets took an early one run lead in the top of the second, but the Peaches came back with two in the bottom of the 6th and held on to claim the Championship.


Learn more about the AGB and how you can donate or sponsor.
| | | | |
| --- | --- | --- | --- |
| Peaches | Comets | Blue Sox | Belles |
| Mia Valke | Sara Rose Thibaut | Alexia Jorge | Sabrina Robinson |
| Sarah Johnson | Melissa Mayeux | Maggie Foxx | Paige Sneddon |
| Meggie Meidlinger | Remi Schaber | Aislinn Morris | Amanda Gianelloni |
| Kaylee Lahners | Kate Maston | Jaida Lee | Elise Berger |
| Meredith McFadden | Emma Mansfield | Taylor Wolfgang | Kaija Bassano |
| Kenna Tippman | Beth Greenwood | Tamara Holmes | Danae Benites |
| Hera Andre-Bergmann | Homa Shafi | Christina Medina | Janelle Clavet, |
| Luisa Gauci | Jess Leonard | Joely Leguizamon | Carina Docena |
| Alison Schroder | Aspen Robinson | Alana Martinez | Katie Reynolds |
| Anna Kimbrell | Violet Mendez | Valerie Perez | Oz Sailors |
| Jacqui Reynolds | Trinity Curtis | Cameron Ely | Amanda Greico |
| Janet Miller, Coach | Peyton Coria | Allison Lacey, Coach | Ashley Stephenson, Coach |
| Kevin Marden, Coach | Gabby Velez | Mike Caldwell, Coach | Gary Allenson Coach |
| | Robin Walace Coach | | |
| | Dick Drago Coach | | |
---