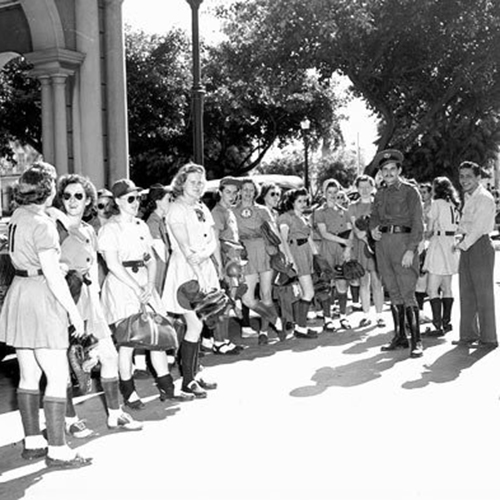 In 1947, the year in which Jackie Robinson broke the color barrier in Major League Baseball, his team, the Brooklyn Dodgers, held their spring training in Cuba in order to avoid the problems they might encounter in the American South, which was still segregated. The leadership of the All American Girls Professional Baseball League decided to follow suit, and brought all of their players there for their own spring training. The players' stories about that trip show that it was a great success, and even helped them to recruit Cuban players, despite a certain amount of culture shock, whether from the food or from the enthusiastic attention of Cuban fans.
This video is part of a project conducted by the faculty and students at Grand Valley State U. who attended several AAGPBL Reunions to interview players as part of a Library of Congress Veteran's History Project. No use of any of these videos is permitted without the expressed permission of Grand Valley State U. Information acquired from these videos may be used for educational purposes and students are encouraged to use this information and any other information on our website for personal use or as information for school projects or reports.
Click here to view the collection Grand Valley State U. Interviews on their webpage.
---